– Setting Superior Standards in Contracting Services –
When you choose to work with Shula General Contractors, you will experience an unmatched level of quality, care, and craftsmanship in the contracting services arena. Our unique combination of construction and home building expertise, mixed with a down-to-earth approach to customer relations, makes us an ideal match for those looking to:
Remodel a bathroom
Renovate an existing home
Create the finished basement of your dreams
Add extra square footage
Build your new construction dream home
Discerning customers appreciate the helpfulness, diligence, and quality that goes into each Shula home. From the design stage and the customization process to the completion of your home project, we will provide skilled, professional guidance and helpful advice to produce the quality results that are associated with the Shula name. We provide an exceptional level of care and attention to detail, regardless of the scope of the construction project, so you feel as proud of your home as we do!
Our reliable and professional staff will walk with you every step of the way – from concept to creation – regardless of the scope of the project.  We provide:
Superior craftsmanship and an unparalleled commitment to quality.
Well-trusted and skillful expertise in the areas of new construction, additions, and remodeling.
Honest, experienced coordination and meticulous execution of all building projects.
A down-to-earth and friendly approach to customer relationships and service.
A distinct dedication to business excellence and integrity.
We Have Completed 1,000+ Home Projects
Our valuable team of carpenters, administrators, and various skilled home building professionals ensure each Shula home project is complete with beautiful architecture, personalized style, and superb craftsmanship.
We Build Homes of Distinction
Shula General Contractors, Inc. is a family-owned and operated construction company. We have provided quality, customer-focused contracting services in Westmoreland County for over 40 years.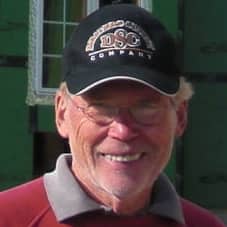 Robert Shula – Founder
In 1957, Robert (Bob) started his career in construction and honed his carpentry and woodworking skills building homes in Monroeville, Fox Chapel, and Greensburg. His ingenuity and exceptional level of home building expertise allows Bob to oversee construction projects and bring them to a successful and satisfying completion.
Jeffrey Shula – President
Jeff started on a part-time basis in 1975; he came aboard full-time with Shula General Contractors, Inc. in 1979 as an apprentice carpenter. Jeff now serves as the President of Shula General Contractors, is the chief estimator, and is coordinator on all home projects. Together, the father-son duo offer more than 80 years of contracting experience.
The Shula Contractor team complements each other when undertaking construction services and projects.  Shula provides a level of teamwork and respect that produces high quality results on all home building ventures, including remodels, repairs, and additions for home owners in Westmoreland County.